Our Web Application's are 100% Microsoft Free, apps written in Perl, Extropia, MySQL and run on Linux servers.
computersystemconsulting.ca
Hello! Welcome to BeeMaster BeeKeeping application Plant data base!
We are looking for volunteers to help ups develop this database. Your help is greatly needed and appreciated. We are looking to add pictures of pollen to the system so one can get a picture of what plants the bees are collecting from the environment. This will help users to find out what plants are in the are of the hive. How many. This data is vary useful in planing plantings to provide forager over the course of the year. Of course this is limited to plants bees use for pollen not necessary for honey production.
We are also looking to add data on the effects of pollens on the bees health. A spin off of this is the medicinal use for human and other animals.
Bee forage plants by Botanical name.
Diverse Bee pasture is the key to healthy bees
Abisn alba
Common Name silver fir, sapin, argente' spin commun
Forage forage
Nectar 0
Pollen 0
Details
Acroptilon repens, (Centaurea repens)
Common Name Russian knapweed,
Forage forage,N,P
Nectar 4
Pollen 1
Details
Ailanthus altissima (mill.) Sengle simaroubaceae
Common Name Tree-of-heaven,
Forage forage,N,P
Nectar 0
Pollen 0
Details
Althaea officinalis
Common Name Marshmallow Root
Forage forage,N,P
Nectar 3
Pollen 0
Details
Apocynum cannabinum L. androsaemifolium
Common Name Dogbane
Forage forage
Nectar 5
Pollen 4
Details
Arctium lappa; Lappa Arctium
Common Name Bardana (2),4), Bardane (7), Burdock (2, 3, , 3, 4), Burdock root ( 4, 5), Beggars's buttons ( 3, 4, 5, 7), Burrburr (5), Burrseed (2), Clothburr (2, 3, 5), Cocklebur (2), Cockle-Button (7), Cockold-dock (7), fox's clote ( 5), Grass burdock (2), hardock (2, 5, 7). harebur (2 4, 5), Hill ( 4), Hurrbur (2, 7), Lappa ( 3, 4, 5), Lappa minor ( 3, 4), Lappa Tousntosa ( 4), Niu-ts'ai (8), Niu-p'ang-tzu (8), Pien-ch'ien-niu (8), P'ang-ch'ien-niu (8), Pien-ch'ien-niu (8), Pien-futz\'u (8),Shu-nien (8), Stick-buttons (7), Ta-li-tzu (8), Thorny Burr ( 3, 4, 5), turkey burr (2, 5), Wu-shish (8), Ye-ch\'a-t\'cu (8),
Forage forage,N
Nectar 0
Pollen 0
Details
Berberis aquifolium
Common Name Mahonia aquifolia. Holly-leaved Barberry. Oregon G
Forage N,P
Nectar 0
Pollen 4
Details
Borago officinalis
Common Name Borage,starflower,cool tankard, bourrache
Forage forage,N,P
Nectar 4
Pollen 3
Details
Castanea vesca:
Common Name American chestnut
Forage forage,P
Nectar 0
Pollen 4
Details
Cichorium intybus
Common Name Chicory, Succory, Blue Daisy, Blue sailors, Wild succory, chicoree, chicotin, barbe du capuchin, chevaux de paysan
Forage forage,N,P
Nectar 3
Pollen 3
Details
Epilobium angustifolium
Common Name Fire Weed, willow herb
Forage forage
Nectar 5
Pollen 0
Details
Medicago sativa
Common Name Alfalfa
Forage forage,N
Nectar 5
Pollen 0
Details
Monarda fistulosa; Monarda didyma;
Common Name Bergamot
Forage forage,N
Nectar 2
Pollen 0
Details
Oeothera L:
Common Name Evening primrose, sundrops, Sun drop, Tree Primrose, Oenothere
Forage forage
Nectar 0
Pollen 0
Details
Papaveraceae
Common Name Poppy
Forage forage,P
Nectar 0
Pollen 3
Details
Prunus amygdalus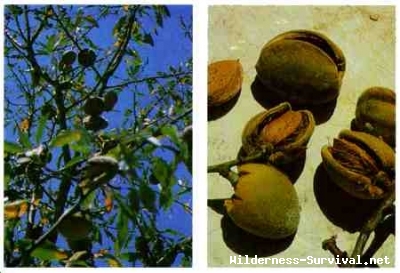 Common Name Almond
Forage forage,N,P
Nectar 1
Pollen 1
Details
Rosa gallica, centifolia, damascena, canina etc
Common Name Rose
Forage forage,N,P
Nectar 2
Pollen 0
Details
Salix caprea
Common Name Willow, goat willow
Forage forage,indicator,N,P
Nectar 4
Pollen 4
Details
Taraxacum Officinals
Common Name Dandilion
Forage forage
Nectar 3
Pollen 4
Details
Trifolium hybridum
Common Name Alsike Clover
Forage forage,N,P
Nectar 3
Pollen 0
Details